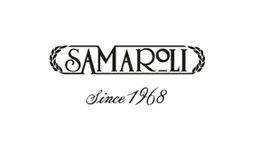 Samaroli
Since 1968, when Samaroli srl has been established from the Founder Silvano Samaroli, his mission has been selecting and bottling the world's greatest whiskies.

At that time Mr. Samaroli was the only non-British or non-Scottish person doing this kind of work. Starting end of Seventies Mr. Samaroli increasing his landscape doing selection and bottling of rums. On 1992 Samaroli started his "own production project": Evolution (former NoAge) in whisky arena. The same project has been developed for rums with the first bottling of Yehmon Rum
NoAge declared done last 2009. Multiple cask from multiple vintages, multiple production area combined and aged together to get "over the top".
The Main Goals has been, are and will remain Excellence and Uniqueness.